Antislip
Like all bags in general, our Abrafol bags should also be stacked in a brick-bond pattern. But, they will really stay as you stacked them.
Shape-retaining stack

The shape of the stack will be maintained during transport, it will not tip over, deform, and it will fit into the planned storage room.
Stable packaging
Stacks remain stable even if dust or moisture accumulates on the bags, as is often the case with industrial packaging.
If you would like to pack into polyethylene film bags, but:
due to the nature of your product, traditional film bags are too slippery,
stretch film, straps and other practices do not help secure the stack,
there is a constant risk of your stacks slipping apart,
therefore you are often forced to use paper bags or cardboard boxes,
you want to forget these problems all at once, and at the same time abandon your stretch or shrink pallet cover completely or reduce it to an absolute minimum,
you want to use innovative technology that builds your own image,
then our Abrafol bag was invented just for you!
One side of the Abrafol bag is laminated with a thin, non-woven fabric similar to a white veil (also known as fleece) that makes a velcro-like connection to the flat, solid micro-protrusions covering the opposite side of the bag. This ensures that stacked packages cannot be slid on top of each other in the stack, not even with great force. This non-slip connection, however, does not act vertically and thus does not affect the force required to lift the bags vertically. It is not a problem if the outside of the bags is icy, frosty, wet, muddy, greasy, very dusty or covered with other contaminants that occur: all this does not interfere with the operation of the Abrafol system.
Abrafol bag features
Like all bags, Abrafol bags should be stacked in a brick-bond pattern. But with Abrafol, all bags will stay as you stacked them.
The shape of the stack will be maintained during transport, it will not tip over, deform, and it will fit into the planned storage room, however slippery, flowable or compactable your packed product is.
Improve the stability of your pallet load! With Abrafol bags, stacks remain stable even if extreme surficial contamination (e.g. white frost) accumulates on the bags
Forget the pallet covering film
With Abrafol bags, you can deliver your stacks "naked" even if you pack a very problematic product. One loop of stretch film at the top of the stack is sufficient to indicate pallet load integrity.
Abrafol, instead of paper bags
With Abrafol film bags you can build a nicer and more stable stack than with non-slip paper bags. You have to pay an environmental product fee for 60% less material. An Abrafol bag, for storing 20 kg, weighs 80 grams, as opposed to a paper bag of similar size, which usually weighs 160 to 230 grams. This means that 60% less packaging material is moved and stored in the packaging plant, as well as at the user where the packaging material will become waste. For example, 120,000 Abrafol bags fit in a truck vs. the only 60,000 paper bags of the same fill size.
Good technical parameters
When placed on a slope, conventional film bags will slide on top of each other at an angle of about 15 degrees, while two Abrafol bag packages, placed on top of each other, can be tilted up to vertical, without slipping.
Beneficial sliding behaviour
During transport, vertical vibration causes conventional packages to slide slowly apart. Abrafol bags, however, are completely insensitive to this. Therefore, no stretch- or shrink film cover is required to stabilise the stack.
Stabilises from the inside out
In contrast to traditional (often ineffective) compression of the stack from the outside, stack stability with Abrafol bags is based on each overlapping package holding its neighbours in place, as if each package was glued to its neighbours. However, unlike gluing, Abrafol bonding also works automatically on contaminated bag surfaces and does not require extra effort to separate the bags.
Compatible with your stacking process
Abrafol packages can be slid well (e.g. in stacking machines) placed on any of their sides: the bond is only created in the stack itself between the bags.
Abrafol bags are printable, in a quality most often accepted in industrial applications.
Safe moving of goods within the premises, without any stretch-wrap needed. It is particularly advantageous for complete pallet loads stacked on each other, "two-high".
Abrafol packages are not sticky. They retain their non-slip properties even if re-stacked repeatedly, and even in very dusty and wet conditions.
You can save time when stacking, you don't have to apply (so many) loops of stretch film around your pallet load.
We manufacture it in any custom sizes, we adapt to your product! Abrafol is available, and can be used, as individual bags as well as in the form of an FFS tube.
Abrafol bag is a recyclable polyethylene bag. Used Abrafol bags can be sold for recycling, while there is a charge for disposing of poly-lined paper bags. Poly-lined paper bags are composite packaging materials, while Abrafol bags can be recycled as homogeneous polyethylene.
The product is our own original development and is only available from us.
Fields of use of Abrafol bags: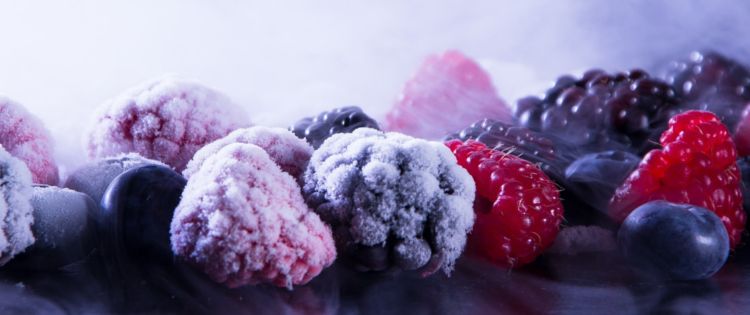 Freezing industry
Frozen vegetables, bagged IQF products, etc.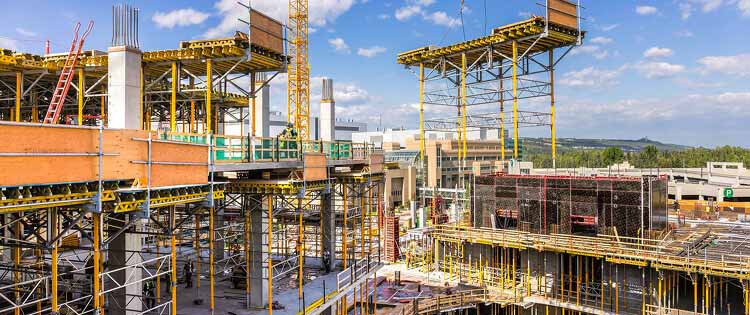 Construction
Quartz sand, pellets, adhesive powders etc.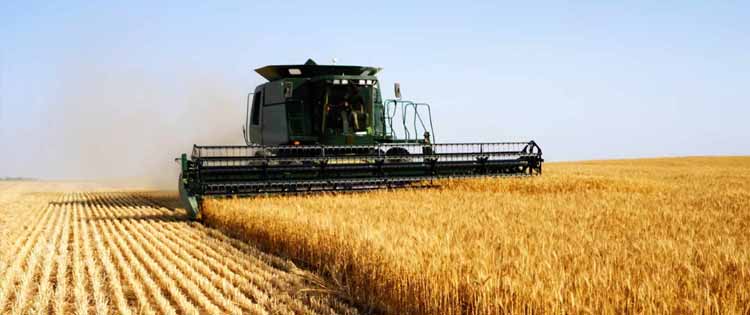 Agriculture
Seeds, grains, feed mixes, crops etc.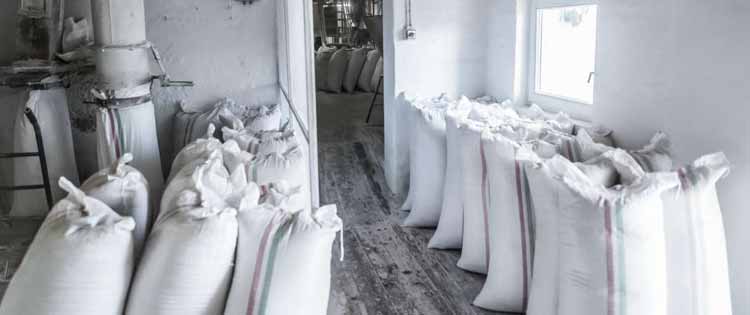 Food industry
Additives, spices, bread powders, bulk semi-finished products, frozen materials, salt etc.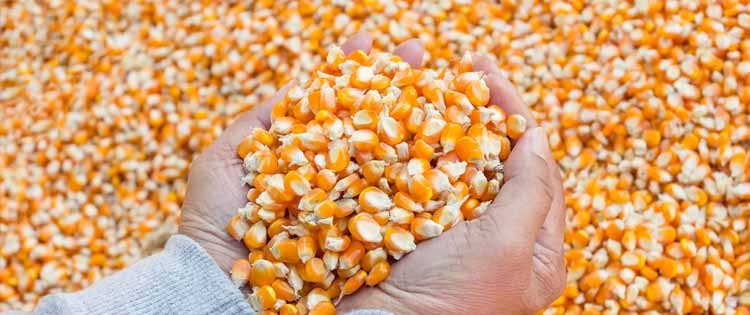 Feed industry
Seeds, powders and pellets, fatty / oily products, fat powder, additives, premixes, mixtures, fish feed, etc.a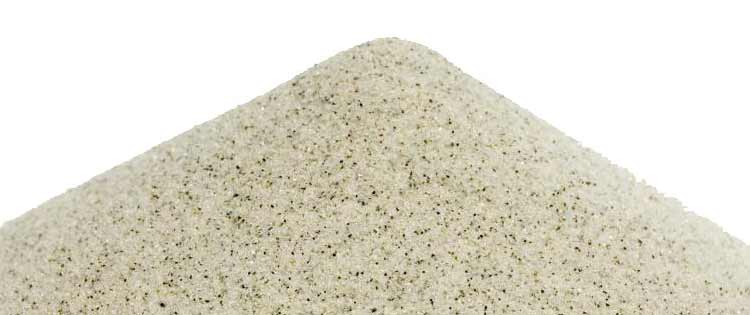 Minerals
Quartz sand, salt, limestone powder, clay powder, talc, zeolite cat litter, abrasive grains, etc.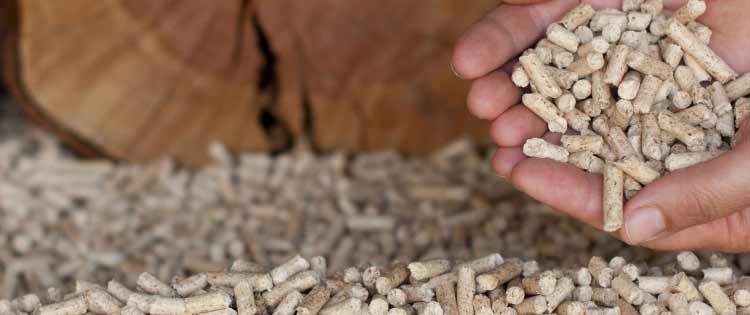 Wood pellets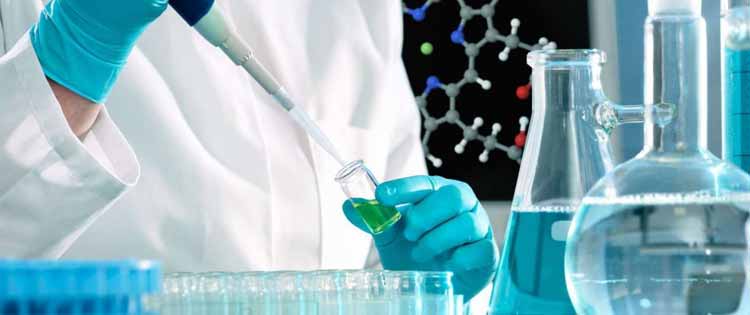 Chemical and pharmaceutical industries
For transporting pellets and powders without pallet-hood, for hazardous goods, etc.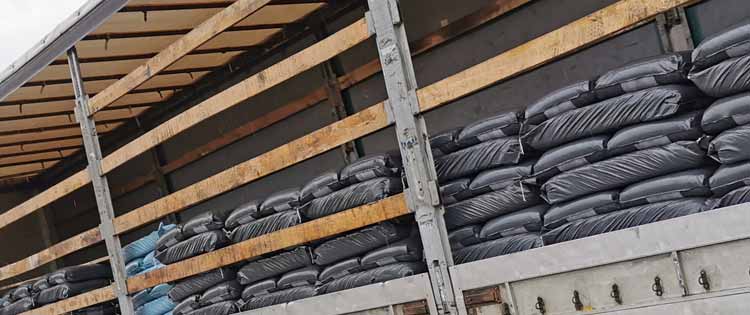 Wherever
Wherever a valuable or hazardous product is packed or where groupage / intermodal transport is applied, or simply the pallet cover is to be abandoned or minimised.
Ask for our customized offer!
Abrafol bags in use
1. Wood pellets packaging
The fine dust generated during the production of wood pellets makes the surface of traditional PE bags slippery. In addition, the pellets are compacted during material handling, which leads to a loosening of the stretch film and strapping. All this, in the use of conventional film bags, repeatedly results in deformed, paunchy stacks, with all its known disadvantages (packages rubbing and ripping during transport, stacks that do not fit into the storage room in the warehouse).
This leads to complaints and demonstrable losses, the rate of which is calculated to be 1.5 to 2%.
Have you ever calculated how much stretch film you use, per bag? If you wrap by hand, it costs a minimum of 0.023 EUR / bag, if with a machine, it costs 0.014 EUR / bag! Surprisingly much. Yet, pallet loads still look catastrophic.
These problems can be fully eliminated by using Abrafol bags, and you can also abandon additional technologies used so far during packaging, material handling and storage! Please watch our short video that shows the use of Abrafol antislip bags under real, wood-pellet-factory conditions, from filling to stacking to delivery! It can be seen in the video that the stack remains 100% stable even after completely omitting the stretch-wrapping operation.
2. Frozen food packaging
When packing frozen (IQF) vegetables in industrial bags, Abrafol bags provide unparalleled stacking stability, even without stretch wrapping.
The secret to the success of Abrafol bags in the freezing industry is that they stabilise two-meter-high, frosty, icy stacks with the power of a hook-and-loop fastener.
Pallet loads with poly-lined paper sacks (let alone traditional plastic sacks!), even multiply stretch-wrapped, cannot compete with the safety and regularity of frozen Abrafol stacks that do not require any pallet cover.
A product label for each package can be placed in the label holding sachet of the respective Abrafol bag. The bag can be closed by welding or sewing.
3. Seed packaging
Conventional polyethylene bags do not soak, they withstand moisture. However, when they are filled with (usually free-flowing) seed, it is almost impossible to form a unit load from them as they simply slip apart. This is one reason why much more expensive paper bags have been used at most places instead of the traditional PE bags, even in cases where the appearance doesn't matter because, for example, someone stores their own seed in unprinted paper bags.
In addition to the fact that poly-lined paper bags are multi-component waste and thus hard or impossible to recycle, they also impose unnecessary additional costs on the user, not to mention the price of the stretch film used, which may exceed EUR 0.014-0.023 per bag.
As another alternative, uncoated woven PP bags have become widespread, mainly due to their low price. However, PP bags "bleed" from the insecticides, and their moisture sealing is not solved, therefore they are often used "doubled" and the stacks are stretch-wrapped. However, this significantly increases packaging costs. Coated woven PP bags, on the other hand, are not only more expensive but are also known to be especially slippery.
By using Abrafol bags, you can achieve unprecedented, perfect stack stability while even saving costs, as you can completely abandon stretch wrapping, as unit loads will be completely stable on their own, even over long distances. Abrafol bags are made of PE, thus they are excellent moisture barrier.
Please take a look at our video shot at a seed plant which shows that a stack of Abrafol non-slip bags remains intact all during the material handling!
4. Premix and feed packaging
Premix in a non-slip Abrafol bag? YES!
Warm-packed extremely dusty or extremely oily grinds make the surface of traditional bags incredibly slippery, requiring the use of an awful lot of stretch film.
The plenty of used stretch film ends up in landfills, in many cases. In addition, it causes extra costs (up to 0.029-0.057 EUR per bag) and a lot of inconvenience on both the sender and receiver side.
Abrafol bags provide perfect stack stability even in extreme environments caused by oily soybean meal or fine premix powder! Abrafol bags have, by now, become virtually inevitable for the packaging of fat powder.
Unit loads made with Abrafol stand firmly during material handling and freight transport, thus making the use of stretch film completely unnecessary!
Packing Premix? To keep costs low, let us provide you with your favourite bag size, optionally from recycled material, with genuine Abrafol technology!
Please take a look at our short video shot in a premix plant, from which you can see that the pallet load made with Abrafol non-slip bags remains intact all during the material handling!
5. Fertilizer packaging
In the field of fertilizer packaging, the use of waterproof PE bags is widespread. So far, attempts have been made to make their surface less slippery by some means, such as embossing, but with little success.
In many cases, stacks made of bags full of fertilizer have to withstand shipment to the final destination, to the fields, therefore the stacks are stretch-wrapped thickly and also provided with protective films.
Abrafol bags eliminate the need for these extra covers and thus save on packaging costs! A fertilizer stack, of Abrafol bags, already partly consumed can be moved with the same safety as when it was complete and intact.
In Abrafol bags, fertilizers can travel around the world with confidence, as the end user will be just as satisfied with their stability as shippers and resellers.
We are ready to receive orders for Abrafol bags of the quality and strength in accordance with ADR regulations.
Please check out our short video made at a fertilizer packaging plant to see that a stack of Abrafol non-slip bags will remain intact all throughout the material handling.
6. Peat packaging
Bagging of peat is a big challenge because the peat gets compacted within the bags, making it virtually impossible to form stable stacks with conventional plastic bags.
In the case of traditional bags, plenty of stretch film and straps don't help either: the stack tilts and gets deformed. However, Abrafol bags provide perfectly regular and stable stacks, without any kinds of other fastening devices like stretch film or strapping.
Abrafol bags are also available from recycled material and can be closed by sewing and welding. Get rid of your worries, choose Abrafol technology.
Please check out our short video from a peat packing plant to see that a stack of Abrafol non-slip bags stays intact throughout the material handling process and the stacks are placed into the truck without stretch-wrap.
7. Quartz sand packaging
Dry, classified quartz sand is one of the most liquid products packed in bags. During storage, and especially due to vibrations from internal and external transport, the product rearranges and flows inside the bags, and as a result, the originally horizontal abutting surfaces of the superimposed packages can be distorted and become sloping. In addition, the entire stack becomes more and more rounded, the stretch film and strapping loosening. In the case of traditional plastic bags, all this leads to permanent and severe stack stability problems, and plenty of stretch film and straps don't help either.
However, Abrafol bags provide unparalleled stability and regularity of the stacks in the packaging of even the most liquid quartz sand, eliminating any need for stretch film or strapping.
Don't waste your time and money on futile stretch wrapping and strapping: choose Abrafol technology, which stabilizes your stacks from the inside out, with the power of a hook-and-loop fastener.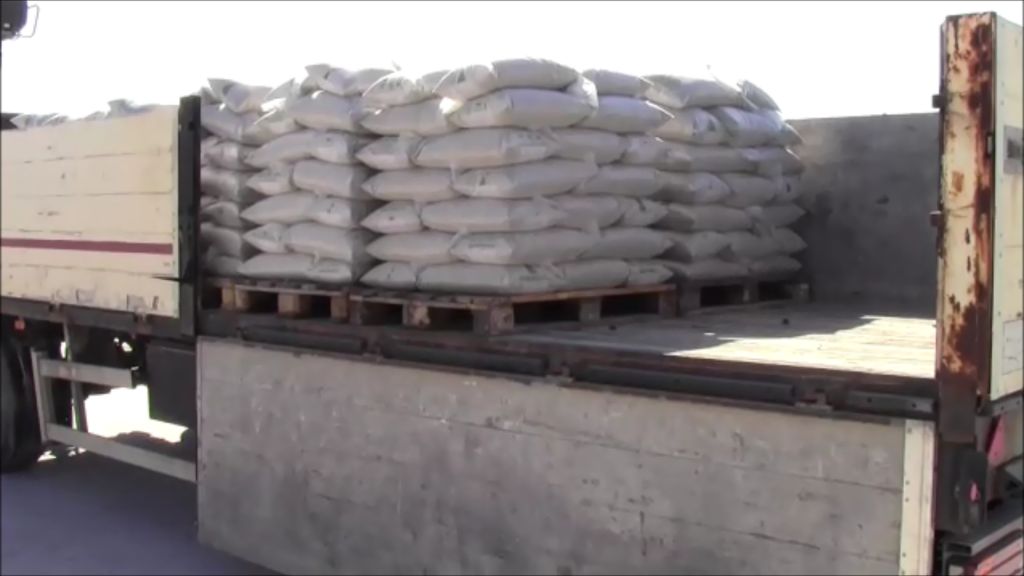 8. Packaging of fine powders
A special feature of fine dusty products (e.g. cement, tile adhesive, etc.) is that they inevitably "suck in" an amazing amount of air at the last moment before they are filled into the bag.
That is why they behave as a quasi-liquid during filling and have a lot of air in them when the package is sealed.
In the case of traditional film bags, the sealed packages must be subsequently artificially thoroughly vented, otherwise they remain soft and plastic and it is impossible to stack them. The more air remains trapped, the more "slippery" the package will behave, which is often made even worse by the fine dust deposited on the surface of the bag
In our comparative video below, you can see that Abrafol packages can be stacked with convincing stability even at extremely high air content, while traditional film bags fail completely.
9. Packaging of expanded perlite
Pallet loads of traditional bag packages of expanded perlite are incredibly unstable because the density of the product is extremely low: a 100-litre bag of expanded perlite only weighs about 7 kg's. With traditional film packaging bags, these bulky but nearly weightless packages will simply not stay right on the pallet but will immediately slip off from it. In addition, fine perlite dust behaves like bearing balls on the outer surface of the tradiional bags.
Using traditional bags, at palletising one should immediately stretch-wrap the packages, however they are so lightweight as they do not even bear the lateral pull from the stretchwrapping operation and drift off the pallet.
When, however, Abrafol bags are used, the pallet loads are perfectly stable and no stretch-wrappping is needed, whatsoever.
As this video shows, two-metre-high stacks, of expanded perlite packed into Abrafol bags, are shipped without any covering film within the house as well as externally, with trucks.
Ask for our customized offer!
Frequently asked questions about Abrafol bags
Can I use my existing bag closing device?
Yes, the Abrafol bag can be welded and sewn in the same way as a traditional PE bag.
Can Abrafol be adapted to an automatic filling machine with roll film?
Is the Abrafol bag suitable for food packaging?
Yes. If required, the ingredients and the finished packaging material comply with the requirements for plastic packaging in contact with food (Regulation (EU) No 10/2011).
Can the Abrafol bag be recycled?
Yes, it has the same recyclability as polyethylene.
Can I place the Abrafol bag upside down?
The fleeced surface of Abrafol packages should face the same, always downwards (or always upwards) in the stack. With printed bags, this is usually done automatically.