Top-valve bag
Valve bags that can be filled from a tank through a gravity tube (without auger and conveying means) typically for packing free-flowing, non-arching bulk materials (such as dried quartz sand).
The valve is located at the very top of the bags set up for the filling, and can be filled very quickly through a vertical tube if the material being filled is free of arching or bridging in a filling tube of about 8-9 cm in diameter. The valve, thanks to its special hook-and-loop-like inner material, closes well up to a valve diameter of 9 cm.
Unlike traditional corner-valve bags, our top-valve bags are rain-proof: laid on a pallet, the packages will not soak in the rain without any covering.
 Suitable for simple gravity filling.
 Fast bag filling without expensive equipment.
 In combination with our non-slip Abrafol feature, the stack is stable even without a pallet covering film and can be stored outdoors because it is waterproof against any precipitation from above.
The top-valve bag is our own original development, only available from us.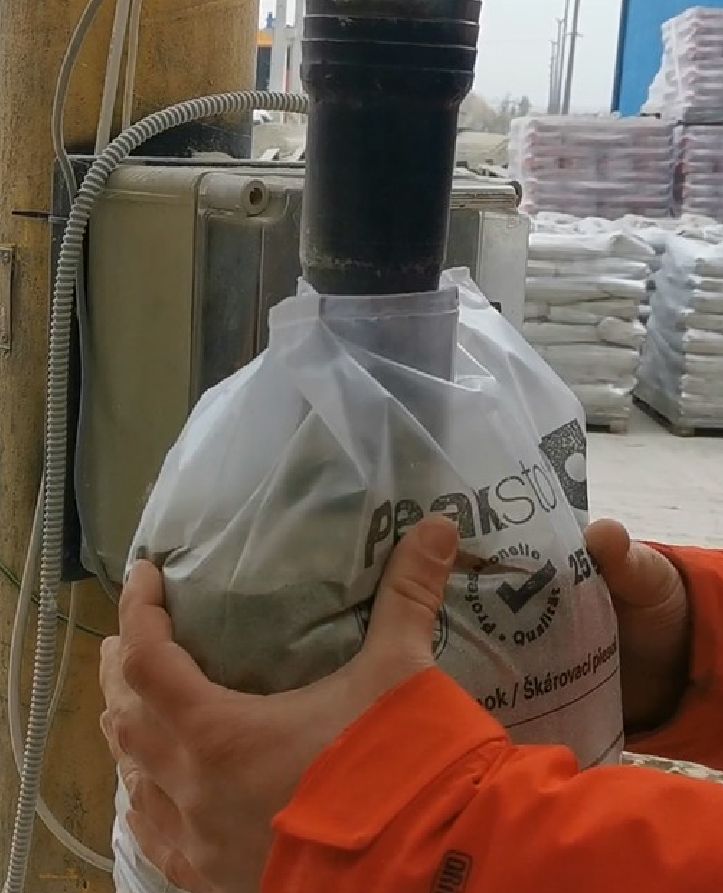 ENQUIRY
Do you think you also need top-valve bags?
Please let us know your interest by filling out the form below! You don't have to think about drafting a formal enquiry letter, just fill in the fields below and we already know our job!